Read Top 5 Benefits of using 3D Walkthrough Services on Design Projects. Know process of video renderings in detail here.
Understanding 3D walkthrough
3D Walkthrough is the process of creating realistic video rendering of a built asset. Typically the walkthroughs are created of interior and exterior spaces of residential, commercial, landscape or hospitality buildings.
Most lifelike animation rendering of interior and exterior areas Demonstrating the look and feel of the textures and materials of the built asset
Architects and interior designers use 3D Walkthrough Services to demonstrate design ideas to their clients in the most realistic way possible. There are a range of software available for 3D walkthrough, out of which 3DSMax is one of the most effective video rendering software.
Process of developing 3D Walkthrough or video renderings
1 - Develop and Freeze 2D Architectural and Interior Design
It is critical that you develop 3D Architectural and Interior Design Plans before proceeding with video rendering. Make sure that your Architect/Interior designer has provided you with all drawings.
2 - Create a Conceptual 3D Model using 2D Drawings
There are multiple software available for creating 3D Models, out of them Revit is the most effective. If you do not have an In-house capability then you can outsource Revit 3D Modeling Services to a third party consultant. 
The outsourcing companies offer competitive rates and faster turnaround time for 3D exterior and Interior Modeling Services.
3 - Review Conceptual 3D Model with Project Stakeholders
This is an important step because you are first time Visualizing the design details of a particular project in a three-dimensional environment. 
This is the best stage for making changes to the design. Hence, collecting comments and feedback from project participants before a 3D Walkthrough is a good idea at this stage.
4 - Adding Texturing and Coloring Details to a Video Rendering Software
3DsMax is one of the best video rendering software. It provides a great interface for defining texture, colors, effects and landscaping to the 3d model. You can hire a 3D artist or Outsource 3D Rendering Services to a consultant.
This is the most important step in the Walkthrough Animation process because you are adding 'life' to the 3D model. The final look and feel of texture & effects depends on the software expertise of the 3D artist. 
Therefore, it is important to assign an experienced 3D Video Rendering artist for developing walkthroughs.
Benefits of 3D walkthrough on Architectural and Interior Design projects
1 - Superior design visualisation using 3D walkthrough
Design visualisation is quite important for shortlisting material, textures and other building materials. 
A 3D Walkthrough creates a video, containing high quality imagery. Most of the 3D Video Rendering software allows the user to define the material type and color. These details look very realistic in a 3D walkthrough video.
Architects, interior designers and clients use these 3D Walkthrough Animation Videos for detailed Interior and Exterior Visualization.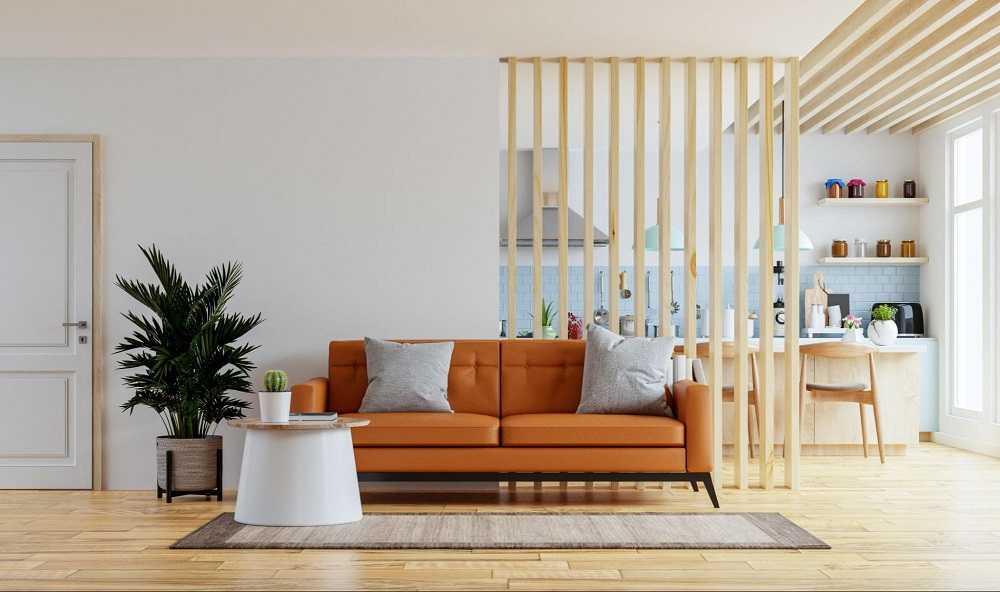 2 - Easy Customization of Design before Construction
Since we are using software for 3D Walkthrough, it is possible to add and change material and texture specifications multiple times before feeling satisfied. 
Interior Designs and Architects hire 3D Artists or Outsource their requirements to get multiple Video Rendering from different angles and space. It is worth investing money and time before freezing the material and color combinations at design stage. Saving potential rework and redesign costs in future.
3 - Better Decision making between Project Stakeholders
3D Walkthrough is not only important for designers and clients but also for other project stakeholders such as project managers and investors. These internal and external stakeholders use video renderings to share their thoughts and ideas. 
Since they are Visualizing the design in a realistic video form, it allows them to point out flaws and drawbacks. Allowing early decision making to save potential risks.
4 - Better promotion and advertising using 3D walkthrough
Using Video Rendering for promotions and advertising has become quite common in the hospitality and real estate industry. 
Many Real Estate Companies and hotel chains use 3D Walkthrough on social media and televisions to showcase their designs much before the project is finished on site. This helps them to attract early prospects and investors that become their future clients.
CresiRendering is your 3D Walkthrough Rendering partner. Helping clients with developing Realistic 3D Interior Visualization of complex designs.
We offer 3D Walkthrough Services, Exterior and Interior Rendering Services and Furniture Rendering Services in a range of different sectors including Residential, Commercial, Hospitality, Warehouse, Landscape, Healthcare etc.