Read Top 5 Reasons Why you should Invest in 3D Residential Rendering Services for your Real-Estate Projects. Know in detail here.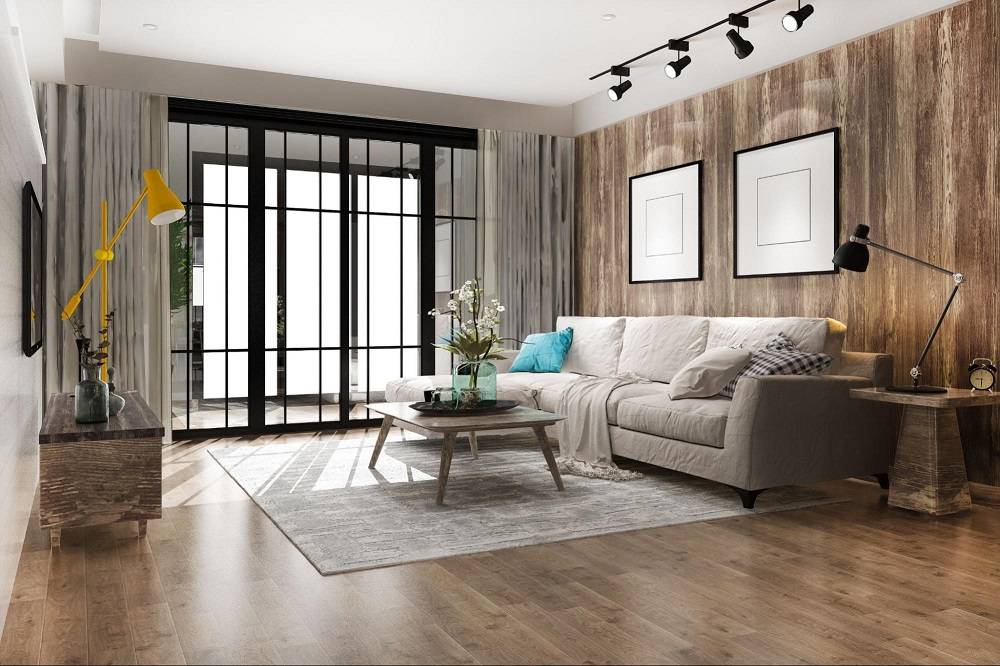 Construction projects require advanced visualisation in the present day and age. 
Many Architects and Interior Designers offer Residential 3D Rendering Services to their clients. 
Residential Rendering Services helps clients to assess the overall look and feel of a house before its built. Not only clients but also architects and interior designers can try out multiple color, theme and design options using Residential 3D Rendering Services.
There are advanced tools and software available in the market for 3D Visualization Services. AEC companies and professionals across the globe are adopting interior house rendering services for a variety of different reasons.
This article discusses the applications and advantages of adopting residential rendering services on projects. Also, the process of implementing residential 3d rendering on a project.
1 - Creating a Lifelike Experience with Residential 3D Rendering
Using interior house or residential rendering services is one of the most effective techniques for developing realistic images of a built asset. 
3D artists use advanced software such as 3DsMax that provides a great interface for preparing a lifelike experience for Residential 3D Rendering. This allows designers and their clients to visualize minute details of the house before shortlisting design.
Such high quality interior house renderings not only promotes better visualization but also enhances material selection and design decision making process. 
Many architects and interior designers invest heavily in interior house rendering software. This allows their clients to visualize the Interior, Exterior and Landscaping on the house in a lifelike environment before investing in any materials and furniture.
These 3D Rendering are also used by the design professionals on social media platforms to promote their skills and business.
2 - Superior Decision making between project stakeholders
As discussed briefly in the last point, Residential 3D Rendering promotes better decision making between project stakeholders. Using realistic 3D images architects, designers, clients, contractors and subcontractors come on the same page for taking critical design decisions.
This is due to the fact that everyone is able to visualize the design in a three-dimensional realistic environment. Clients are able to assess the impact of the design in a realistic manner. Residential Rendering is a great tool for planning textures, wall paint colors and furniture layout.
3 - Material Selection and Furniture design
Interior house rendering is one of the most powerful tools for deciding floor material, cladding and wall textures. 
For instance, using Residential 3D Rendering project stakeholders can decide between tiles and wooden flooring. They can apply both the materials and compare the aesthetics with the overall interior theme.
Furniture is one of the most important components of interior design. Using Interior House Renderings, 3D Artists can assign the material properties, lighting effect, contrast/brightness etc to the furniture to make them look as realistic as possible.
This whole process of Residential 3D Rendering promotes the material selection and furniture design process between all the project stakeholders.
4 - Better control over project budget and time
The major cost and time overruns in construction projects are due to slow decision making, design changes, redesigning and rebuilding. 
House Interior Rendering is a great way for shortlisting interior design, material, texture and quantity much before construction. This leads to significant savings in terms of cost and time.
Residential 3D Rendering is not only useful for architects but also for project managers. Project stakeholders can expect less renovations and design changes using 3D Renderings. This is because most of the critical design decisions are taken during the design stage. This leads construction managers to control potential cost and time overruns of a construction project.
Tips for Creating Professional Residential 3D Renderings
Gather maximum Interior and Exterior Design details before residential rendering. This includes; floor material, wall paint, cladding, furniture details etc. 

Purchase necessary licence for the software that you wish to use for Residential Rendering 

Outsource residential 3D Rendering Services to a 3D Rendering specialist to boost efficiency and save significant production costs 

Leverage the advanced lighting and Rendering effects offered by software such as 3DsMax to prepare superior quality of Residential 3D Renders 

Collaborate with Architect, Interior Designer and Contractor while preparing the Interior House renders to gather their suggestions on the overall look and feel of the built asset
The Future of Residential 3D Rendering: What to Expect
Many fast growing and modern real estate, architectural and interior designing companies are adopting Residential 3D Rendering Services. 
However, many AEC professionals and companies are still using obsolete 2D Drawings elevations for decision making. Real estate companies, architects and interior designers use residential services for a variety of purposes. Some of these reasons are: sales, advertising, decision making, design visualization, shortlisting materials etc.
ConsiRendering the competition in the 3D Visualization software industry, it seems that the pricing for 3d rendering software is getting competitive. Making it easier for small sized companies or even proprietors to purchase 3d rendering software licences for employees or themselves.
Many Architects and Real Estate Companies Outsource their 3D Residential Rendering Services requirements to rendering specialists. 
3D Visualization has become a full time consulting job for many freelancers and companies. This is because of the demand for residential rendering in the construction industry. With this steady growth in demand and consulting services, it is quite evident that residential 3D Rendering Services will become a part of the design process.
Partner with Cresirendering for Residential 3d rendering services
CresiRendering offers high quality 3D Residential Rendering Services to architectural, interior designing, and real estate professionals & companies. We offer 3D Visualization Services in different 10+ countries including USA, UK, Germany, Australia etc.
We have experienced architects and interior designers with prodigy in software such as; 3dsMax and Revit. Helping our clients with effective 3D Visualization, walkthrough and Rendering Services.