Read 3D Furniture Rendering Evolution for Superior Interior Design Decisions and why use outsource render services. Know in detail here.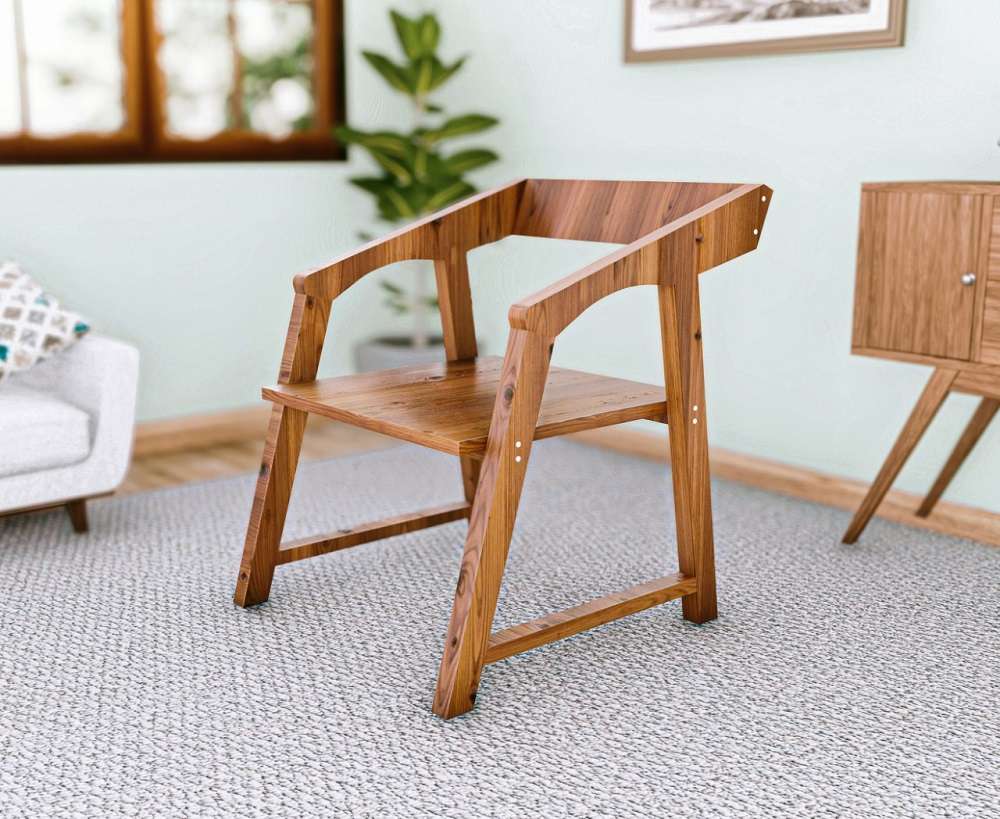 Interior Designing is quite a complex process especially when it comes to selecting furniture and interior products. 
The reason why furniture selection becomes difficult is because the property owner needs to pick a particular design, color, and texture when there are countless designs available in the market. 
For this reason, Furniture Rendering becomes quite important to assess the look and feel of furniture or product design in a 3D Realistic environment. Although there are multiple applications for furniture however most commonly project owners require Table, Sofa, Bed, Door, Wardrobe and Chair Rendering.
This article discusses the significance of using 3D furniture rendering on interior design projects and benefits of outsourcing 3D Furniture Rendering Services to a third party consultant.
Understanding Furniture Rendering
As the name suggests, Furniture Rendering is the process of creating realistic 3D visuals/imagery of furniture using advanced 3D Visualization software. The 3D imagery is created as per the 2D furniture designs and sample images.
Furniture Visualization helps property owners, interior designers, architects and other project stakeholders to get a realistic overview of interior elements before investing in them. 
Beyond Visualizing the aesthetics of a particular interior element, Furniture Rendering helps project stakeholders to assess the space usage of a particular element in a room.
Advantages of Adopting Furniture Rendering Services
1. Superior Decision Making using Furniture Rendering
Making design decisions based on 2D plans is all but outdated. The most recent method for creating product designs and evaluating their effects in the actual world is furniture rendering.
Using furniture render, architects and designers can give clients the most straightforward representation of their complicated ideas. Project stakeholders are able to record minute Furniture design and material details thanks to the realistic and rotatable 3D depiction.
Using sophisticated software like 3DsMax, you can incorporate textures and materials that look very real. The textures and materials are editable and exportable in various software formats, making it simple for project stakeholders and subcontractors to collaborate with external contractors.
2. Improved Advertising and Promotions
For hospitality and real estate organizations, marketing developed assets on digital channels is crucial for improving property reservations and promotions. 
To display the aesthetics of developed assets prior to construction, project owners and their marketing team employ their realistic furniture renders on real estate and hospitality digital platforms. This aids them in obtaining some leads and prospects prior to construction, bringing certainty to their investment. 
Utilizing Furniture Rendering Services also makes it simple to customize lighting effects to enhance the building's overall appearance and feel.
3. Identifying and Mitigating Risks through Furniture Rendering
Furniture rendering allows comprehensive Visualization of interior products. This helps architects, interior designers and other project stakeholders to assess potential design flaws. 
Often it becomes easy for an architect to collect feedback from his/her client and implement changes as per client's requirements. This allows project owners to avoid unnecessary redesign and rebuilding costs because most of the interior design risks are already eliminated before construction. 
Why outsource furniture rendering services from the USA, UK, and Europe to India?
Although many architectural and interior design companies have in-house capabilities for furniture rendering. However, many USA, UK and Europe based furniture manufacturing and real estate companies outsource 3D Furniture Rendering Services to third party consultants to experience production and sales benefits. 
The below points show the main reasons for outsourcing furniture rendering services to India based 3D rendering consultants:
Leveraging competitive pricing offered by furniture rendering companies in India. Helping the service seeker reduce up to 40% of production costs as compared to USA, UK and European local rates
Partnering with outsourcing consultants for producing bulk furniture renders for all their projects with faster turnaround times
Reducing pressure on their in-house employees and letting them focus on their main responsibilities instead of additional furniture rendering work
Eliminating the additional costs for purchasing rendering software suitable for furniture rendering
Reducing the time and hassle for hiring and training resources for limited furniture rendering requirements
Furniture Rendering is an evolving service in the construction and manufacturing industries. The project stakeholders and owner take better design decisions using bed, door, table, chair, wardrobe renderings. 
Furniture Renders help real estate and hospitality businesses with superior advertising and promotions and allow architects with better design management. 
Some design companies have in-house capabilities for 3D Furniture Rendering, however, many construction and manufacturing companies outsource their requirements to third party consultants. It is beneficial to outsource 3D furniture rendering requirements to an Indian based consultant to leverage cost, time and management benefits.
CresiRendering offers 3D Rendering Services in multiple sectors. We have experienced 3D artists with diverse experience of working on including Commercial, Hospitality, Healthcare, Industrial, and Residential. 
We have a strong leadership team with extensive international experience in the construction industry. We consult Furniture manufacturing, real estate and design companies in USA, UK, France, Germany, Sweden, Australia and India.