Getting to Know 3D Rendering Services
The technique of creating three-dimensional, realistic interior and interior imagery of a built asset is known as 3D interior rendering. 
Software expertise and good visualization are necessary for 3D Interior Rendering Services. 
Like interior designers, interior designers should have an aesthetic perspective and be knowledgeable about the basics of color theory, visual perception, and other related ideas.
Because 3D Rendering involves landscape, facade, outdoor furniture, and interior design visualisation, it is crucial that the designer has a background in architecture or interior design.
Need for client-perspective 3D interior rendering
Historically, architects communicated their ideas to clients using hand-drawn concept sketches rather than interior renderings of structures. 
To convey the vision, these could be highly colorful and detailed. They may even be crude ink sketches with scribbled lines that depict the general design of the building.
However, there are times when the client's vision and the architect's vision diverge. The use of 3D interior rendering greatly speeds up this procedure. 
Architects' intentions can be quickly understood by clients thanks to the more achievable results. It provides a much better representation of the final product. No one is required to estimate a structure's appearance based on drawings or descriptions. 
Furthermore, it implies that the entire design team is operating inside the same conceptual framework. If engineers and other team members have access to the Interior Rendering, it will be simpler to maintain the project's timetable.
Advantages of 3D interior Rendering Services
Detailed Visualization 
Even with excellent 2D drawings from an architect, it takes a lot of imagination to "see" the ultimate project.
Even in the drawings, certain design problems are not apparent. These can be quickly identified via interior rendering.

Rendering 3D interiors benefits from animation. Here, customers can take a virtual tour of the property. This facilitates the client's understanding of the architect's decisions in a manner similar to the preceding point.

The project's participants and the design team have access to all the design's facets. This is especially beneficial if a building/room needs to fit into an awkward space
Allowing informed decision making for controlling cost & time overruns
Once an object is constructed, remodelling it doesn't cost much, making it inexpensive to produce another indoor rendering. An interior 3D render can be created for less money than a physical architectural model.

Using 3D produced models, architects can spot problems that might be rectified throughout the design phase. This prevents businesses from having to make expensive changes after the start of development.

Additionally, it enables architects to test each project component. To determine which solutions will best meet the client's expectations, test out a variety of construction materials or finishing options.

A physical architectural model may take an architect a week to complete. A

3D Interior Render

only requires a few hours.
Promoting collaboration & Coordination between Stakeholders
1. How architects Benefit from 3D Interior Rendering
Interior visualizations make it simple for clients to accept the architect's vision. However, because they can point to specific render parts, they can provide better feedback.

Building interior renderings is excellent for conveying difficult architectural ideas to clients. The fact that the key to discussions is so visual reduces the likelihood of misunderstanding.
2. How owners and managers benefit from 3D interior rendering
Feedback can also be quickly and easily implemented using interior rendering models. Architects may swiftly modify the models to meet the needs of their clients by sharing them digitally. This shortens the time needed for project development by hastening the approval procedure.




The project owners and managers can take an investment decision after visualizing the design using interior rendering.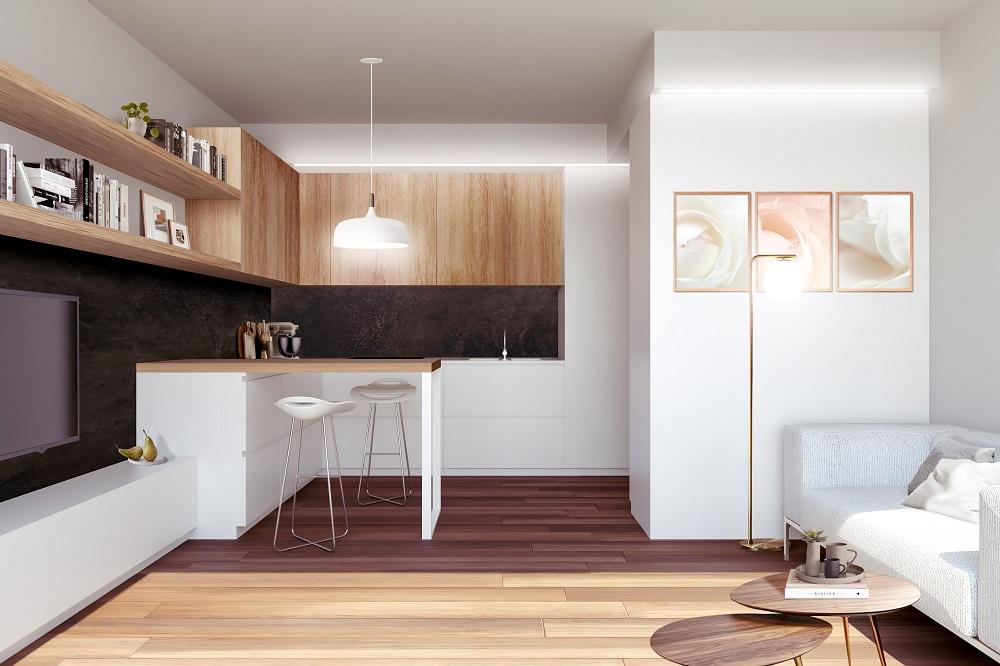 Effective method for design development
Even with extreme care, it's simple to overlook some frequent interior design mistakes, such as a tree that will eventually grow too large and obstruct your view out the windows or a balcony door that doesn't lead to a secure balcony.
Even if you personally don't ignore such errors, other people might. Your 2D blueprints could be difficult for the building crew to understand, resulting in a patio that is inaccessible or a staircase that goes nowhere.
Poor communication frequently contributes to these errors when team members are not just on the same page. Additionally, these issues might be avoided the simplest owing to 3D interior rendering services.
Using 3D Interior Rendering Services these design errors can be reviewed and corrected during the design development process, hence saving redesigning and rebuilding costs after the project goes on site.
Cresirendering is your 3D Interior Rendering partner, helping you develop realistic 3d interior visualisation of your complex designs. We offer 3D interior rendering, 3D exterior rendering, walkthrough, and furniture rendering services in a range of different sectors including residential, commercial, hospitality, warehouse, landscape, healthcare etc.